Christian Web Ministry
Info & Index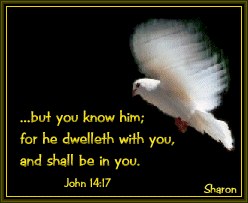 (Graphic courtesy of In His Image Page Backgrounds)
Since I have been born again as a Christian, I have been inspired, at various times, by the Holy Spirit, to write some things that people tell me are thought provoking and sometimes inspirational. I am publishing my writings on this web ministry site in the hope that they may uplift someone. Also, you will find Bible Studies designed to bring others to a better knowledge of God, & the love of our Lord & Saviour Jesus Christ.
Chritian Web Ministry (CWM) is split into the following areas:
'Inspirational', which includes thought provoking Christian commentaries & a few poems;
Biblical studies and Beliefs;
and a section containing general information.
Inspirational includes thoughts concerning my previous lifestyle, things I see going on in the world and some (poetry?), I have written. The tool, that the Holy Spirit had to work with, namely me, limits the quality. Since 1994, Christian Web Ministry Has been updated from time to time as the Spirit leads me on my Christian journey Home.
Biblical studies and Beliefs, lists areas I have been guided to study and my resulting beliefs. While you may not agree with my beliefs and conclusions, I pray that you will be prompted to study the Bible. God speaks to His children through Holy Scripture.
The general section contains info about me. My testimony, contact info, guest book, banners to link to Christian Web Ministry, etc
I do not pretend to be someone special. I am not a perfect being; I am a sinner, saved by Grace. At times, because I still have a worldly body, I fail and become hypocritical. But, I do strive to follow where the Holy Spirit leads me. This inspiration of the Spirit is available to all Christians, if we will only be still and listen.
[Note: All links on this page open in a new window.
If for some reason, security settings, ISP software, etc.,
you are unable to navigate this site, please visit the
Site Map page.]
Thank you for taking the time to visit
acharlie.tripod.com
Shalom,
Charlie Martin
If you find this site to be worthwhile, please
vote for it by clicking one, or all, of the above links.
Thank You.

If you would like to share this page with someone, click on the above icon.
| | |
| --- | --- |
| | Testimony, personal info, etc. |
| | Guest books & Forum |
| | Awards this site has received |
| | Bible Study, Christian Graphics & MIDI's, & Other Christian Web Sites |
| | Web Rings I belong to |
| | This site's Introductory Page |
| | Banners for linking to Christian Web Ministry |
| | Sites which have linked to CWM |
| | |


Total number of visitors to this page.
Total number of visitors to
Christian Web Ministry site.

Christian Web Ministry
page updated 11/22/2011.