Our Lighthouse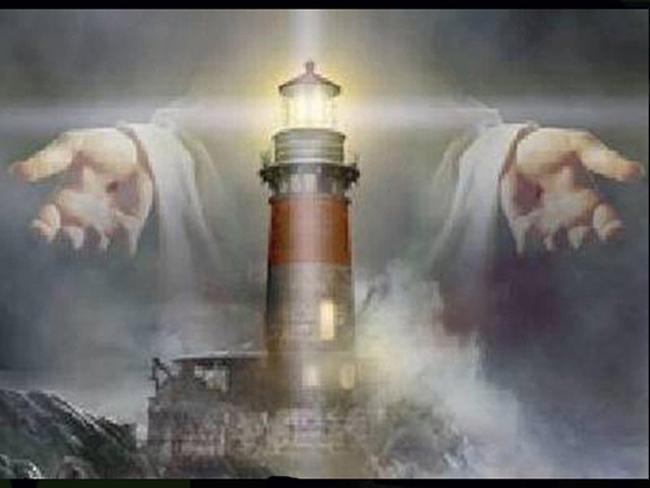 Lighthouse graphic courtesy of Southernbelle.
As Christians voyage through life, how easy it is to be drawn off course. With the best of intentions, we start on our life's journey only to be buffeted and swamped by life's storms. Worries, illness, stress, depression, self-pity, insecurity, and just plain tiredness often cause us to falter, and be drawn off course. As we try to recover, we often go cruising into dangerous waters, where without a guide we end up on the rocks. We have a guiding light that will help us navigate through the reefs and shoals of life's stormy sea. This guiding light (a lighthouse, if you will) stands ready to help us complete our life's voyage safely. All that is required is to seek out and then follow the Light.
Jesus said;
"I am the light of the world.
Whoever follows me will never be in "darkness.
But will have the light of life."
(John 8:12)
Jesus is the best Lighthouse anyone can have. He is always there for us, & stands ready to guide us to a safe conclusion of our journey.
If you have questions, or comments,
please submit an
E-mail Form.
On that page you can also
access my Guest Book & Forum links.
Thank you for taking the time to visit
acharlie.tripod.com
Shalom,
Charlie Martin
If you find this site to be worthwhile, please
vote for it by clicking one, or all, of the above links.
Thank You.

If you would like to share this page with someone, click on the above icon.
Total number of visitors to
A Christian's Web Ministry site.
Total number of page visitors.
+ 144.

Lighthouse
page updated 03/29/2011.